BLUE ANGELS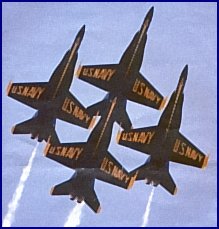 Photo courtesy of Northrop Grumman
This past March, I went to see the "Blue Angels Airshow 2003" at the Huntsville International Airport in Alabama. If you hadn't seen them and all the other airplane attractions, you are in for a treat! I'll be talking about this air show for years to come!

THEY ARE AWESOME!!!
I have included the link for the official BLUE ANGELS web site, check their schedule and see if they will be appearing near your hometown. Take it from Mawood, this airshow was worth all the cold weather we had to endure to see it. It was that spectacular!!
Unforunately, my camera jammed before I could take some good pictures. BUT, I did get to take one photo of a skydiver. These photos were scanned from my brochure from the event and also downloaded from their web site, whereas, all credit is given.
Mawood
---
Skydive Alabama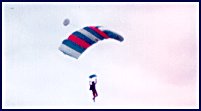 Photo taken by Mawood
These sky divers started the show, really neat!
---
Blue Angels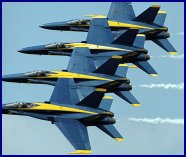 Photo courtesy of Navy.com


The wing span between planes in this formation is between 12 and 18 inches. Planes are flown upside down in some formations. Awesome!

---
Fat Albert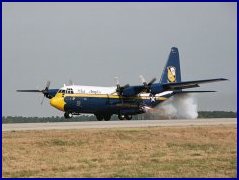 Photo courtesy of Navy.com


The Blue Angels C-130 that transports the team's crew and equipment all over America every week to support the team's demanding show schedule. (They do about 70 shows a year). This plane takes a bow after it's performance and taxis "backwards" on the runway!

---
Jet Firetruck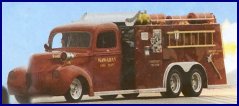 Photo courtesy of Northrop Grumman




My grandson, Tyler loved this firetruck!


The Hawaiian Fire Department Jet Firetruck goes over 350mph! Fire shoots out the rear to give it power and it has a parachute to help stop it, just like some race cars! The race between this firetruck and an airplane on the runway was a site to see!

---
US Air Force Heritage Flight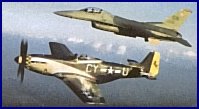 Photo courtesy of Northrop Grumman


This Heritage Flight was with a World War II P-51 Mustang flying with an F-16 and A-10. Everyone stood in tribute to our soldiers, as these planes flew over several times in formation.

---
Edge 540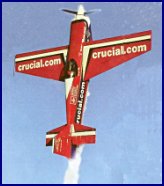 Photo courtesy of Northrop Grumman


Greg Poe from Boise, Idaho, flies his plane choreographed to music. This plane flies sideways and hovers still like a helicopter! His corkscrew aerobatics were excellent!.

---
T-6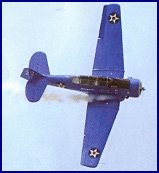 Photo courtesy of Northrop Grumman


Mary Dilda flies this plane and done a super job with her aerobatics. No wonder, she won the Gold Championship at the Reno Air Races in 1997. She now flies DC-10s for FedEx and does airshows for a hobby.

---
L-39


Photo courtesy of Northrop Grumman
One lucky winner got to fly in this L-39 at the end of the airshow, no, it wasn't me. : - (


UPDATE: They will be appearing in Huntsville, Alabama on June 28 and 29, 2008. God willing, I'll be there! : - )
---